Top of page
Tamika and Bryson's story
Tamika is a fun-loving twelve year old who has been coming to Hummingbird House for a few years. Tamika is often joined by her brother Bryson who is six years old, and loves to be outdoors. Tamika and Bryson have four other siblings, and live with their mum Virginia and dad Chris in Toowoomba. Both kids love cuddles and are quick to give everyone a huge smile.
Tamika and Bryson both have Sanfillipo Syndrome, which is a rare and fatal genetic disorder that causes brain damage. Unfortunately, there is no treatment or cure. This makes for a very busy household.
When talking about her children, Virginia acknowledges the impact of having two children with the same life-limiting condition. "We are an average family. We have six kids who we love, two of whom happen to have Sanfillipo Syndrome. It is such a devastating syndrome, but they are cuddly kids who at the end of the day, no matter how hard it has been, will give you the biggest smiles. No matter what, we still cope because of who they are and what they give us."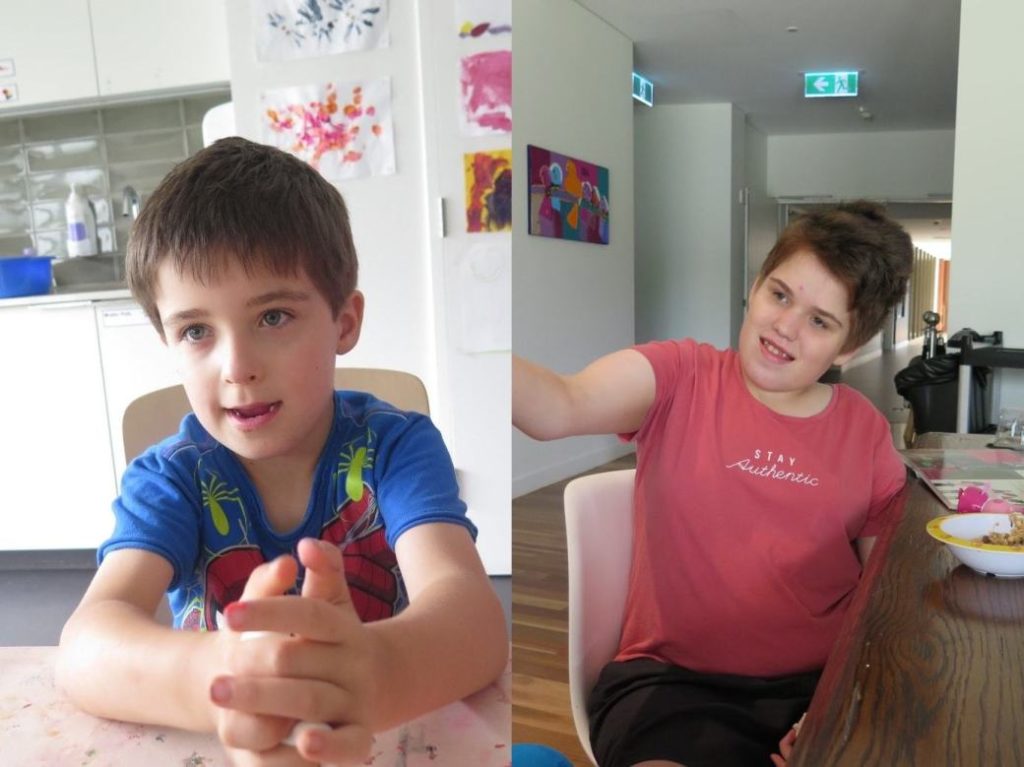 "What matters most is creating family memories with your kids"
Tamika recently celebrated her 12th birthday at Hummingbird House. The star of the show, aside from the birthday girl herself, was Peppa Pig. When Virginia recalls that special day, her voice fills with warmth and happiness. "The nurses organized a birthday party for her with a Peppa Pig cake. Tamika just adores Peppa Pig, so that was definitely a highlight for us. We invited the whole family, and a few close friends. It was a really special time, and a favourite memory for us."
Bryson is huge fan of the Wiggles. Especially when they sing nursery rhymes. According to mum Virginia, "Bryson is learning nursery rhymes at school, and he just loves the Wiggles singing all sorts of nursery rhymes." Bryson also loves Thomas the Tank Engine, and match box cars.
Being able to come to Hummingbird House and stay as a family is something Virginia really loves.
"It's about being able to be the parent and not the carer. Sometimes it's not just the younger three kids, it's all six. We get to relax, unwind, and enjoy family time together. Spending time at Hummingbird House also gives us opportunity to meet other families who understand what it is like to live with and love a child with a life-limiting condition.
One of the family's other favourite parts of coming to Hummingbird House is that it allows life to slow down. "We are not constantly having to run to meet their needs. We can do simple things like catch up on sleep, and really rejuvenate. That's so important because it means we can be ready to start again when we leave Hummingbird House. Because we are back into full-time care as soon as we get home."
When asked what matters most, Virginia thought for a moment. "You know, I think what matters most is creating family memories with your kids whilst you still have them. That's so important to Chris and me."