Top of page
Nixon Melville was a bright and bubbly 5-year-old, who gave true meaning to the word "fighter".
In July 2017, Nixon was diagnosed with stage 4 high risk neuroblastoma, a cancer that develops from immature nerve cells. It was discovered that the cancer was throughout his entire abdomen, with spots on his chest, right arm bone and both thigh bones, and the then 16-month-old was given a 55% chance of surviving the next five years.
For Nixon and his loving parents Tameka and Dan, what followed was a gruelling 20-month journey, where they watched their beautiful little boy endure a range of treatments including chemotherapy, major abdominal surgery, stem cells transplants with high dose chemotherapy, radiation and immunotherapy. Hospital became a second home for them during this time, as the family continued their fierce fight to give their little boy his best chance of survival.
In March 2019, Nixon finished his treatment plan and his scans were clear. Nixon began kindy, and Tameka returned to work. It was a promising new beginning for the Melville family, who were finally able to dream about things like camping and adventures in the great outdoors with diggers and dozers, which Nixon loved.
In September 2019 however, Nixon relapsed, this time commencing a painful trial of combined chemotherapy and immunotherapy.
Over the next two years, Tameka and Dan explored every option available to them to find a cure for Nixon. This included travelling to the United States in late 2020, following a massive community fundraising effort that included the likes of Kelly Slater and Sarah Ferguson, Duchess of York, to begin a 12-month vaccine trial against neuroblastoma at the Memorial Sloan Kettering Cancer Centre in New York.
In early 2021, the family returned to Brisbane mid-way through the vaccine trial, where they discovered that Nixon had once again relapsed. The family were devastated to watch their little boy commence yet another round of treatment, but they were determined, and continued to fight every challenge thrown their way.
Sadly, despite ongoing treatment and their best efforts which left no stone unturned, on 12 October 2021, Nixon was transferred to Hummingbird House for end of life care.
"Hummingbird House went above and beyond all our expectations," shared Tameka. "He was taken off the ventilator soon after arriving and put onto high flow oxygen. The nurses/staff from Hummingbird House undertook updated training on high flow as they didn't have the equipment for this at the House. We were so very thankful for them accepting him.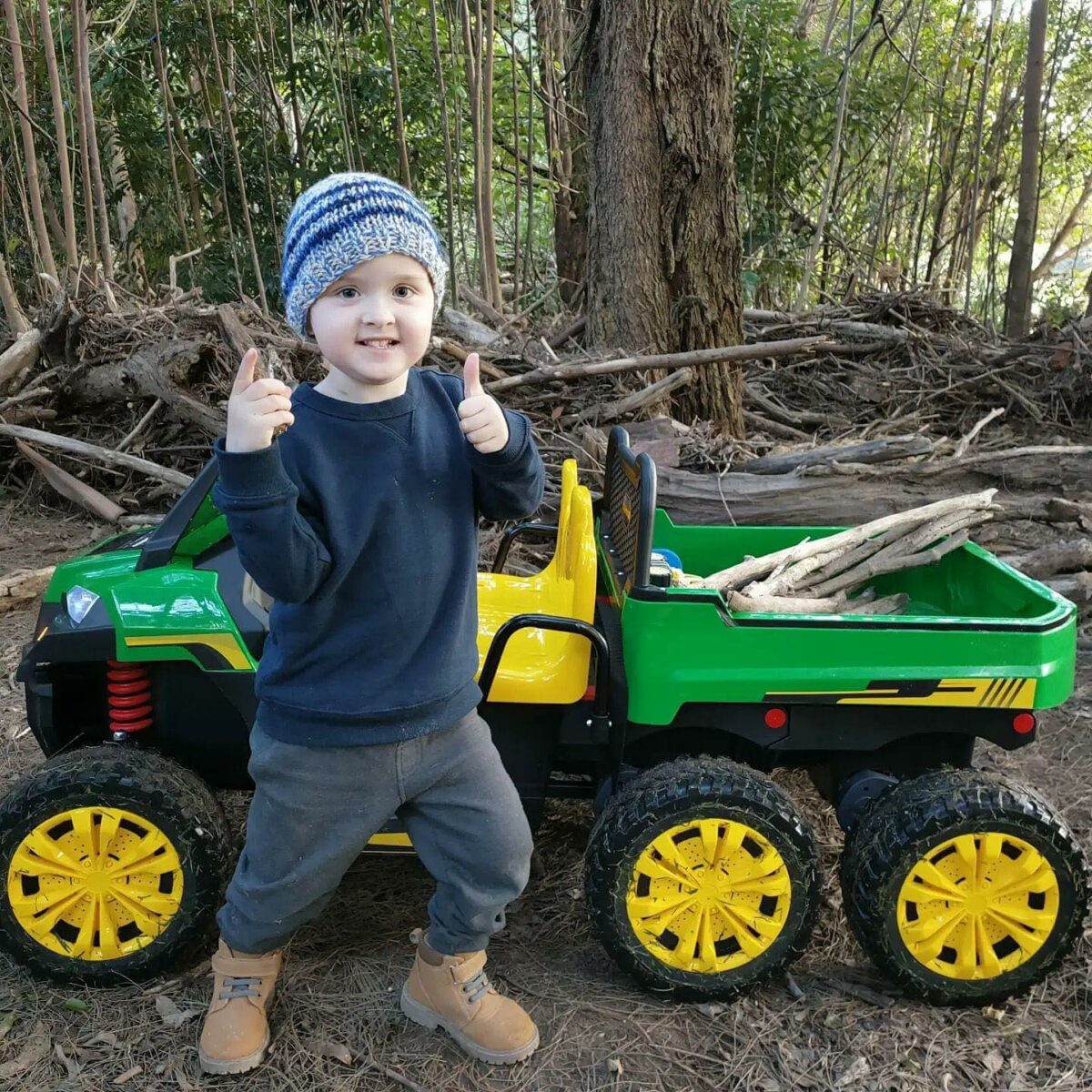 "We thought Nixon would have about 24 hours to live after coming off the ventilator, but we ended up having five wonderful days with him."
Hummingbird House catered for the Melville's whole family during Nixon's final days.
"All 16 of us! They made our family feel so welcome. Nixon knew of Hummingbird House as our "holiday house away from hospital". He really enjoyed spending all his time there with his family. We played, did so much crafting, made lots of ice blocks, played puppets, had a huge bubble bath and even went swimming. We created many special memories in those last five days."
On Sunday 17 October 2021, Tameka and Dan's sweet boy Nixon grew his angel wings, surrounded by all his family and so much love.
"We will be forever grateful to have had the opportunity to take Nixon to Hummingbird House for end of life care and have that special time with him."
Give now and support a family like Nixon's
It's at times like these that Hummingbird House provides so much more than medical care. It provides families the opportunity to come together, connect, celebrate happy times and make every moment precious when time is short.
This Christmas, give a family like Nixon's the gift of time by making a donation to Hummingbird House.
Your donation, large or small, will help more families like the Melville's come together and make every moment precious when time is short.
Did you know:
$100 can provide dinner for families staying overnight at Hummingbird House
$250 could provide a hydrotherapy session
$400 could allow us to host a medically supported pool party for a child and their siblings
$1,000 would enable us to provide an in-house funeral for a family
$2,500 could provide 4 nights respite care in a family home
$7,500 would provide 3 nights care for a child and their family at Hummingbird House
Nixon's final gift was giving his family some amazing memories in his last five days at Hummingbird House. Your donation today can help give that precious gift to tomorrow's family.
Give now and support a family like Nixon's