Top of page
Mason's story (in loving memory)
Mason was a little superhero known for his trendy hair, cuddles, and love of heavy metal and the North Queensland Cowboys.
At 8 weeks old Mason was diagnosed with a Large VSD and Pulmonary Hypertension. He had open heart surgery to correct the VSD, and all went well, with Mason returning home after two weeks in ICU and time in a general ward.
On Mother's Day 2017 Mason's mum, Renee, and dad, Adam, found out that he had fluid build-up around his heart, which got worse as the day went on, and ended up requiring surgery.
While in surgery, Mason went into cardiac arrest, and his little heart stopped for 12 minutes. Mason was placed on ECMO (life support) to keep his little heart beating and two and a half days later he came of it, which he tolerated fine. An MRI performed a few days later confirmed Renee and Adam's worst fear however, which was that Mason had sustained severe brain damage from his heart stopping.
Shortly after Mason's diagnosis he was placed under palliative care and given just a few weeks to live. Mason soldiered on however, with his ups and downs, and many, many, hospital admissions.
Around this time Renee and Adam were introduced to Hummingbird House, where they frequently stayed as a family, getting much needed rest, and the time and space they needed to create memories and moments to treasure for a life time.
For Renee, Hummingbird House was a place she could come to for a break from the 24-7 role of caring for Mason.
"When we were at Hummingbird House the kids could be themselves and we could just breath out and have a break. There was no stress, and Adam and I could spend quality time together going on a date or watching The Bachelor in Paradise.
At Hummingbird House the large and loving family were able to spend time together, meet other families and enjoy some down time, knowing that Mason was in safe hands.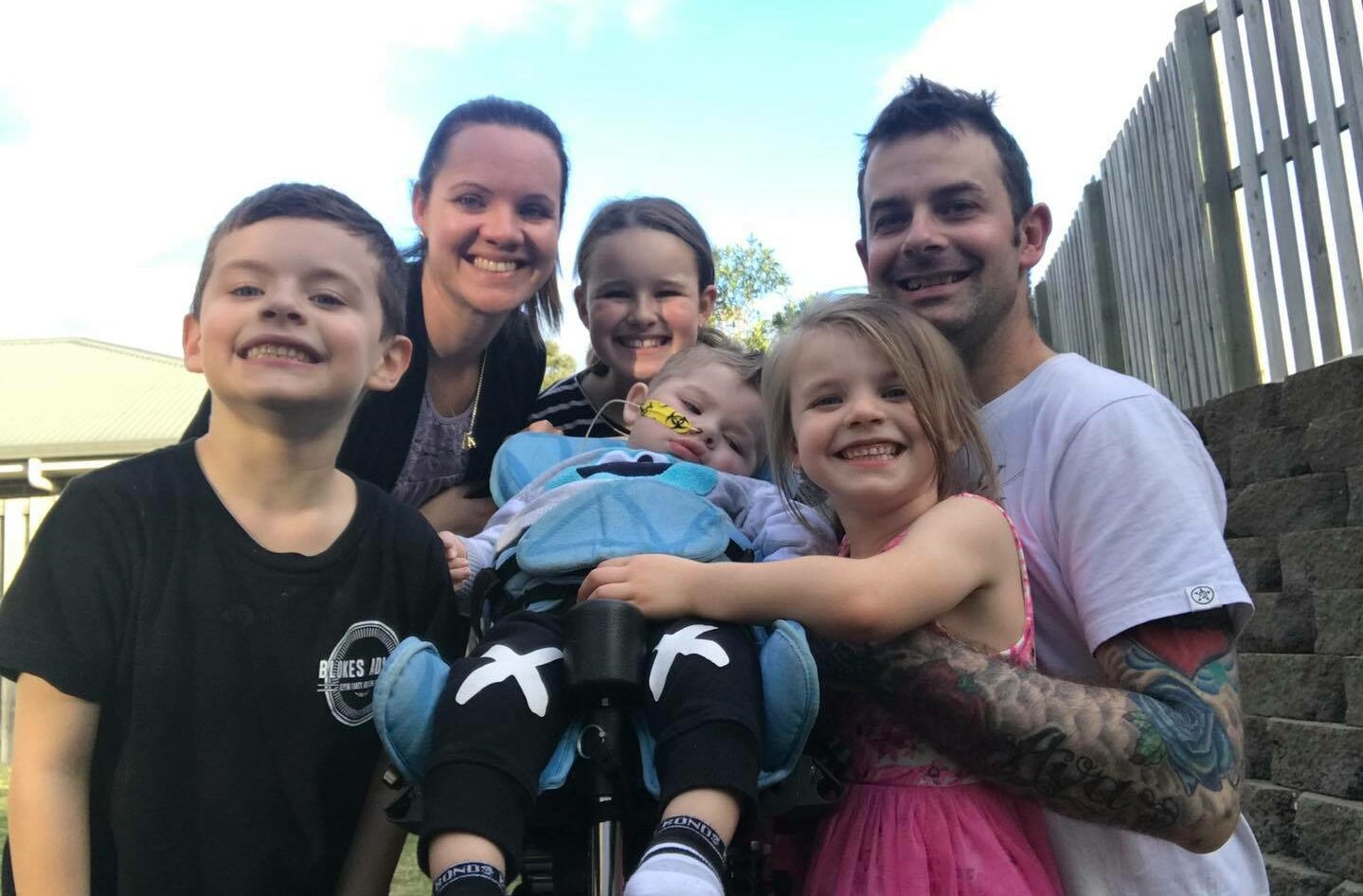 "The nurses got to know Mason so well, and knew little things, like Mason's love for American heavy metal band Disturbed, which is what he used to listen to on his iPad and bedtime!"
While there, the family were also able to get some much needed sleep, without worrying about cooking, cleaning or laundry. Mason's sisters were also able to enjoy a spa bath in the family accommodation suite, which was a huge treat for the girls, while Mason enjoyed time in Hummingbird House's hydrotherapy pool.
Mason's favourite thing to do at Hummingbird House was to swim in the pool.
"Mason just loved it. It was so warm in the water, and we don't have a pool, so it was a real treat for him.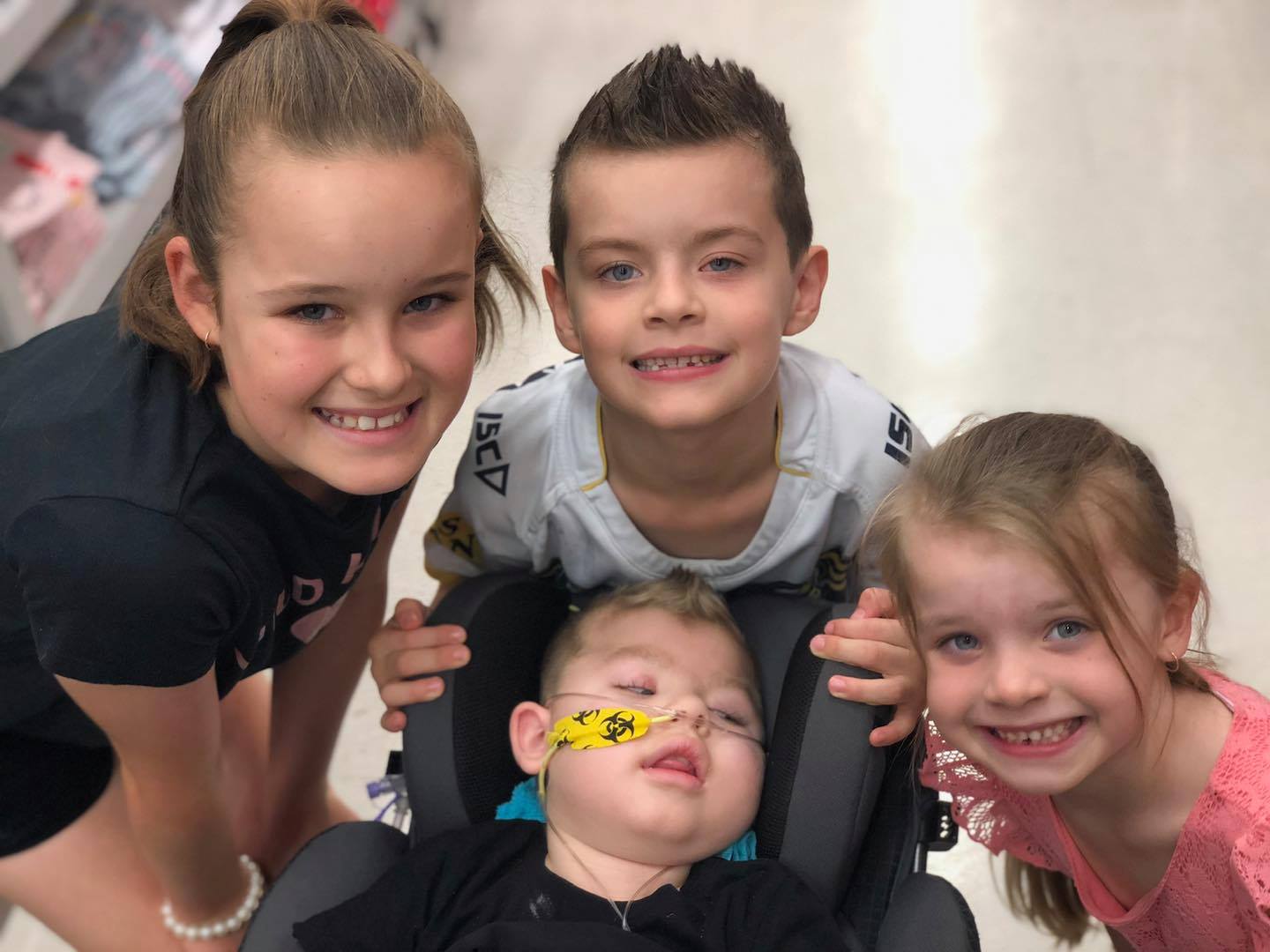 In 2019, after months of pushing on and saying "is that all you've got?" Mason passed away at home, well beyond the few weeks he was given.
After Mason's passing, the team from Hummingbird House went out to Renee and Adam's home and provided them with the support they needed to keep Mason home for a few days, before moving him to the Hummingbird Suite, along with the rest of his family.

During this time the family spent precious time with their little superhero, and were supported to make lasting memories before saying their their final goodbyes.
For Renee and Adam, Hummingbird House was a home away from home. It was the place they turned to when they needed to rest, unwind and get the help, make memories with their kids, and when the time came, say their final goodbye to Mason.