Top of page
Archie's story (in loving memory)
Mum Jenna recalls the day her beautiful boys Archie and Henry were born. "Like any other young family expecting their first child, or in our case twins, we were excited about what lay ahead for our instant family of four. The boys were born 10 weeks early at Mater Mothers' Hospital on the 4th of August 2018. Henry was born healthy and just needed a little time to grow and learn how to suck feed before we were able to take him home 6 weeks later. Archie was born with Chronic Neonatal Lung Disease and Interstitial Lung Disease and later confirmed Alveolar Growth Simplification."
Even with such a devastating diagnosis, Archie was determined to follow his own path.
"Archie defied the odds at every turn. He survived the first weekend, first few weeks, and we made it to their due date and then our first Christmas together as a family of four. We were lucky enough to be able to spend 5.5 months getting to know our little superhero."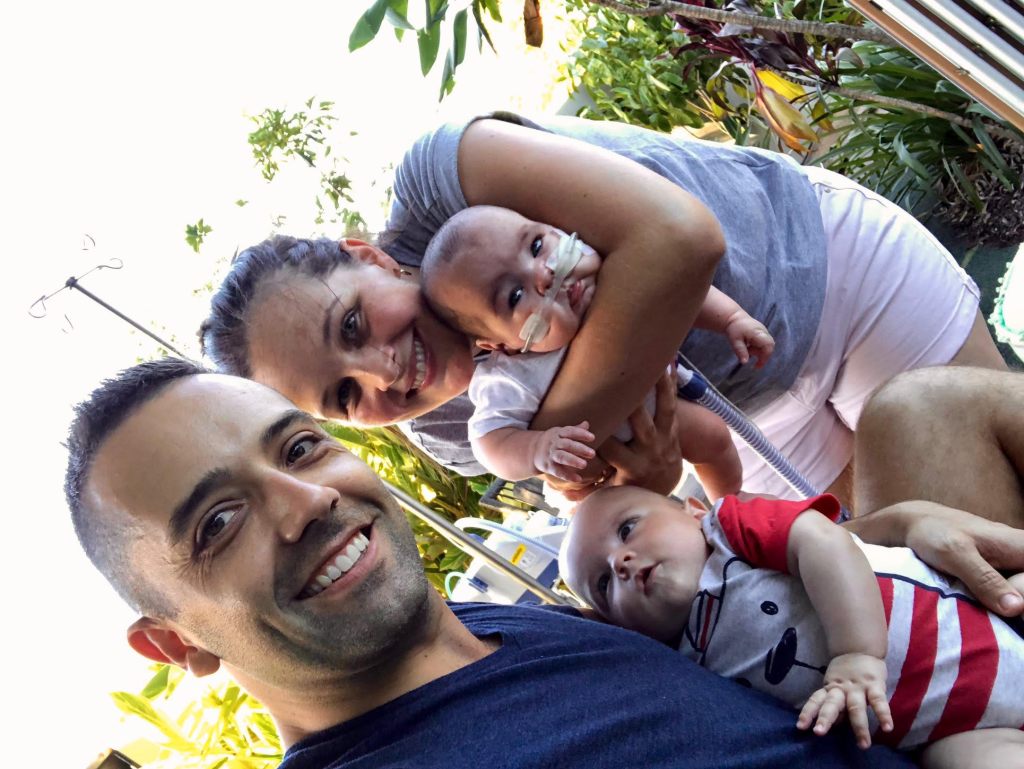 Jenna and Steven were unfamiliar with what Hummingbird House offered. "We had never heard of Hummingbird House. We clicked on the website and knew immediately that it was the most perfect place for Archie's end of life care. Going there meant that Archie was able to spend some time outside of the hospital walls he had lived in, away from the beeps, alarms, medical equipment and bright lights."
It also meant that the family of four could make some very different memories.
"Hummingbird House gave us a chance to spend time as a family in a non-clinical environment and gave us beautiful memories of what life should have been like with our little warrior. Words can't describe what it meant to our family to be given the opportunity to spend not only Archie's end of life care, but the following days after Archie passed away at Hummingbird House.
Coming to Hummingbird House gave Archie and his family the opportunity to do something most families take for granted: camp under the stars. "When we arrived at Hummingbird House, we wanted to spend all of our time outside as Archie had spent his entire life in hospital. The staff made the area comfortable with cushions, brought us dinner, and kept us hydrated. Our little fighter still had quite a bit of fight left in him, and we wanted to remain outside. The team brought us out our very own bed so the four of us could sleep under the stars. They were available when we needed, but didn't cramp our space. We felt like we were camping under the stars. It was truly magical."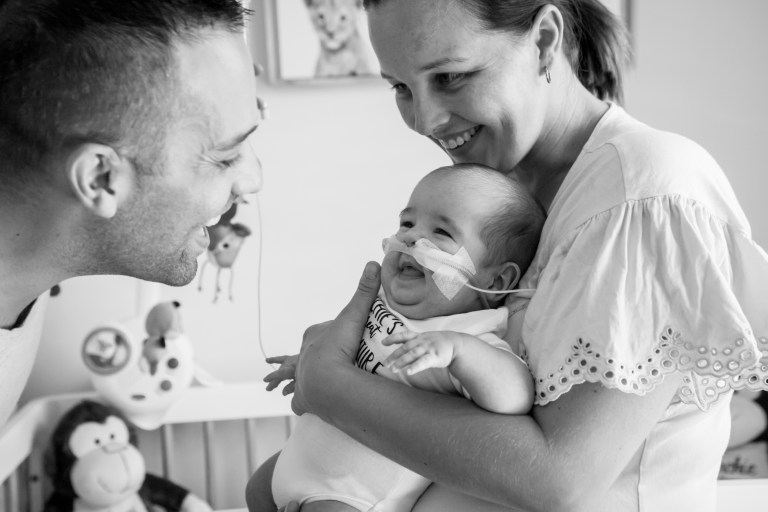 When it came time to celebrate Archie's life, Steven and Jenna chose to do that at Hummingbird House. "We held Archie's celebration of life at Hummingbird House. Elham helped us plan Archie's funeral. It was a perfect, unconventional funeral in many ways, but it was meaningful for us and our Archie. The memories we made at Hummingbird will be with us forever and there is not one thing I would do to change how everything played out."
When asked what matters most for the du Preez family, Jenna's response speaks to a simple thing.
"You know the outcome is never going to be in your favour. To have a dedicated, caring and thoughtful team helping you through what would be the most difficult time in your life is key. By simply asking what it is we would like for Archie meant the world to us.
"Without the (Queensland Children's Hospital's) Paediatric Palliative Care Service we would never have been able to have 'Archie's Great Adventure' which was when we were able to bring Archie home for a few hours with the help of the Queensland Ambulance Service. It was a dream come true, a dream not possible without them. So when asked what matters most, it is simply being there and asking what we need."
To learn more about Archie's life, his Great Adventure or his end of life celebration, please click here.